Description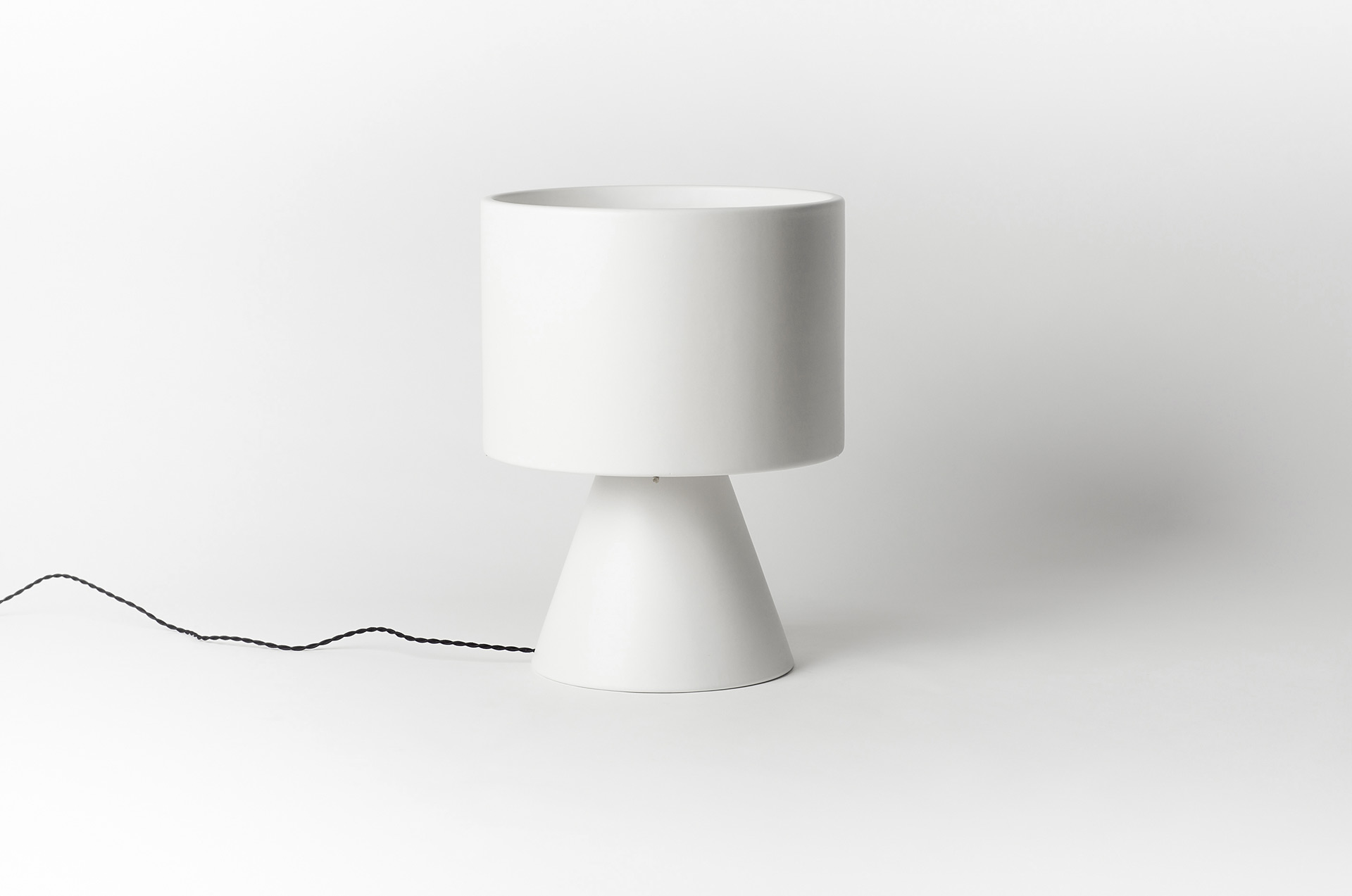 Handmade 2 piece luminary with proprietary floating shade design. Ceramic shade has an open canopy design allowing light to reflect off walls & ceilings creating a soft room glow. The eave partition under the shade also admits a soft light.
Options
Shade color: Matte studio white or matte coal black
Base color: Matte studio white or matte coal black
Cording: With or without toggle switch. The optional capacitance touch/switch will only work on lamp modes with brass components. Each lamp can be turned on or off by touching the lamp anywhere on the brass
Specifications
Dimensions

Overall: 15"D x 20"H
Base: 11"D

Materials: Smooth ceramic base and shade with accent solid brass support spokes.
Color: matte studio white or matte coal black (custom stock colors available upon request)
Bulbs: 1 X 100W 120V E26 (medium base) incandescent or compatible CFL or LED (not included). A flood light may also be used in this model for bouncing light off ceilings BR30 or BR40 (not included)
Cording: 8' black nylon twisted cording may be ordered with a toggle switch or no switch. Optional capacitance touch/switch is also available for this model. Capacitance switch turns lamp on/off when the brass spokes of the lamp are touched, (3 light levels).
Weight: 27 lbs
Listing: produced with UL certified components.
Production lead time: 2-4 weeks.
Tearsheet
High Res jpg